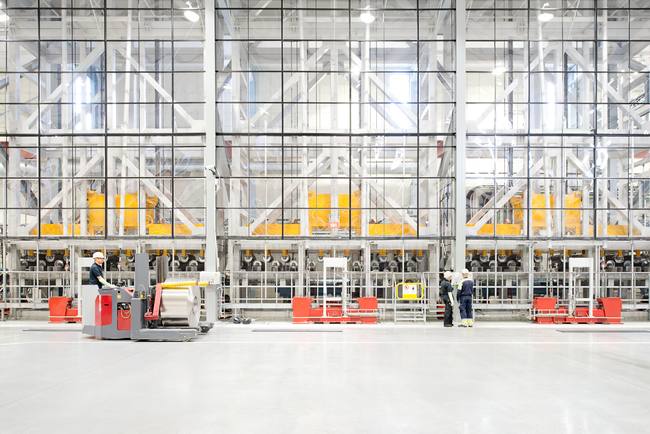 GDPR: Many organisations are still in the starting blocks
Sandvik director Hugo Nordell: "They are looking at each other"
The Internet of Things, has really set the manufacturing industry on fire. But it has also brought along some serious problems. Like how to cope with the new pan-European data regulation, GDPR:
– Everyone is thinking about this, but there is no framework in place, and no best practices. So everyone is looking at each other. I don't know, if the industry has come further than this, says Sandviks Director of Digital Solutions Hugo Nordell.
Hugo Nordell, Director at large Swedish corporation Sandvik (a high tech global engineering group with 43 000 employees) is happy to embrace the biggest challenge of the day: the new General Data Protection Regulation:
– Everyone is thinking about GDPR, but a lot of organisations are just looking at each other, and scratching their chins, he says.
The pan-European GDPR legislation with it's heavy fines, is a regulation that will become law in May 2018.
And for the Internet of Things-influenced manufacturing industry, this is a very "hot potato" at the moment.
Hugo Nordell quickly explains the core problem, that GDPR seeks to adress:
– It is what is deemed to be sensitive information, that is the issue. GDPR is designed to help individuals and organisations, to have better control of the data that they are collecting.
Hugo continues:
– When it comes to the Internet of Things, certain types of information may at first not be sensitive as such. But when this same information is subjected to data analysis or pattern recognition, it suddenly becomes sensitve. A simple example, is information from an electricity meter. If you analyse that, you can suddenly connect the information, to a specific individual.
This is currently a posing a huge problem, for Internet of Things-connected sectors.
– There are no real regulations in place now. For example, how many steps do you have to take, before regarding certain information as sensitive?
There is also, explains Hugo, the problem of certain pieces of information, that are not sensitive when separated from each other. But that – when put together – can become very sensitve information indeed.
– Everyone is thinking about this, but there is no framework in place, and no best practices. So everyone is looking at each other. I don't know, if the industry has actually come further than this.
The issues connected with GDPR and the I o T / Manufacturing sectors, is the focal point of Copperbergs GDPR Europe Talks in Stockholm on November 27 (Hotel Birger Jarl).
Hugo Nordell is, amongst other challenges, interested in the "GDPR-angle" of machine learning connected to data science. And his session "The Business Case For GDPR – For Machine Learning and Artificial Intelligence" at the GDPR Europe Talks, will be touching on this.
– What it's partly about, is that data has been collected far and wide, and first afterwards there is afterthought. But the correct and only way to do it, is to start by looking at how the business modell looks. And how this connects, to what we are trying to create for the customer.
Hugo Nordell, one of nine very interesting speakers at Copperbergs GDPR Europe Talks on November 27, concludes:
– People are most creative, when there are boundaries and constraints they have to adhere to.