The Internet of Things is the starting point of a major transformation that is an all or nothing commitment.
Jens Byléhn is CTO of the Swedish XRay Analytics firm Mantex. For him it was difficult and simple at the same time.
The most difficult part is to explain the need to dismantle working solutions.
– I said, if we don't do this, we are out of business… Getting people to understand why is not that easy.  
The world is increasingly relying on wood-based biofuels. In Sweden it is already the no1 primary energy source. This has created an increased demand for a correct valuation of biofuel by both sellers and buyers. This is one of the things that the new instruments and services from Mantex can do.
Like most sectors today, the processing industry is getting connected with 21st century technology. Advanced sensors are integrated into the material flow to control and optimize processes.
Being a startup company, Mantex ran into a business crisis about a year ago.
– That sense of urgency has been a catalyst for us. It's very simple; we didn't earn enough in relation to how much we spent in operating our business and scaling our resource intensive operations to profitability would be very costly.   It forced management to rethink that what we should be doing.
It turned out to be an opportunity to assess the situation and consider new ideas and solutions.
– At the time, we were doing IoT, but in a far from optimal way. We had connected devices, we were doing remote support, we were doing things computer-wise. We were "all-connected" and sure, it made us a bit more efficient.
But just having everything connected is not enough, which Jens Byléhn and his colleagues at Mantex discovered.
– We didn't leverage it. We didn't actually use the data that we collected to make value. It's all about what you do with the data, not just collecting is not the key.
Despite the fact that it aligned with what customers traditionally expected in the processing industry segment, Mantex found the document driven sales-delivery model very arduous.
– We were value-based, we were doing IoT, we were doing very serious project management, we were industrializing and we were using models like PROPS.
We were doing all the proven traditional things that we were supposed to. However, sales processes dragged out and we had extensive delivery and acceptance processes. We spent thousands of man-hours just projecting, prospecting and designing customization solutions for our customers.
Jens Byléhn attended Copperbergs Conference of Things launch event last year. The IoT ideas was a spark to do things in a different way, enabled by the digitalization it encourages. This year he is coming back to the event as a speaker to share his experiences from his company.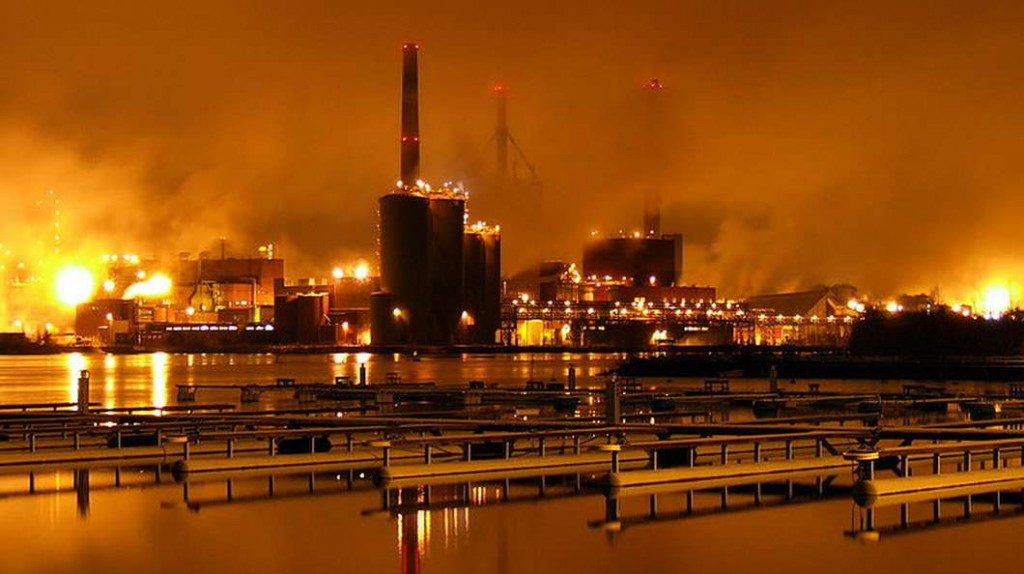 We found that we needed to implement four interdependent cornerstones:
Agile/lean processes
Data driven technology / Machine Learning
Modularized Architecture
Service based business model.
Most importantly they support and balance each other.
The very core of Mantex and all its aspects was changing. This new modus operandi did not find favor with everyone.
– The IoT shift involves cannibalizing on your own business and people feel outdated. There will be deep-rooted resistance to this change.
-You need full management backing to persevere
The IoT shift has its pros and cons and the effects distributes in an uneven way. Today, the company has two business areas with different pace to embrace the new ways.
But according to Jens Byléhn, it's not actually IoT in itself that's the exciting part of the new technology.
– Pretty much every speaker at the event last year pointed out that it's not just the IoT, it's the transformation and possibilities that it sparks.
– The change we [Mantex] are spearheading today is an industry revolution similar to when banks introduced ATMs. I like to think of Mantex as a disruptive service provider bad boy, the process industry AirBnB, über or autolib if you like.
Jens continues: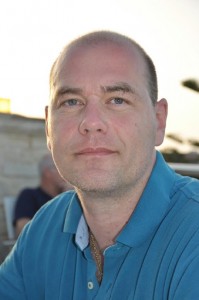 – The IoT ideas initiates a transformation that leads to all these other things. In my opinion it is inevitably to have a service based model in order to tackle the data ownership problem. If you don't you are probably not leveraging IoT.
That's what is attracting people like Jens Byléhn, to Copperbergs 2nd Conference of Things, at Quality Hotel Globen in Stockholm, on November 21-22. Meet people in other business sectors that are affected daily by the Internet of Things.
– We all have similar problems. Regardless if it's IoT that's the ignition spark or not, it sets of a chain reaction.
What does it mean that the company technology is data driven, "learning algorithms"?
– Machine learning is becoming main stream technology today, it relies on large quantities of "observations". Traditionally we relied on deep understanding and algorithms.
Jens concludes:
– It's all based in a simple idea of prolific smart devices and sensors, collecting fragments of data. Business value is created when we piece all our customers' data together and let them predict future events, expose weaknesses and let them see beyond their own horizon.