Ammann Group, is a traditional family business, with a heritage that goes back six generations.
But even for a traditional construction equipment company, adapting to modern technology is imperative.
New training techniques, like e-learning, are now being implemented in the company.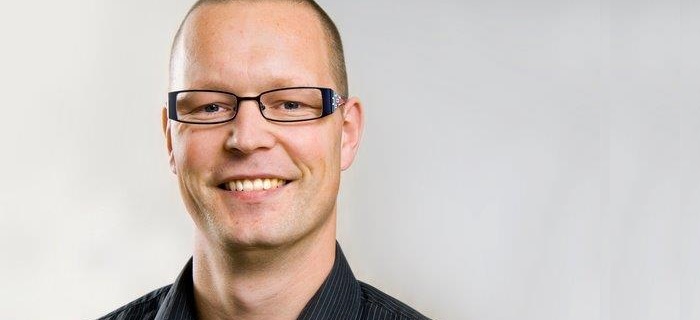 Swiss-based multinational production company Ammann Group, is a world-leading supplier of mixing plants, machines and services to the construction industry, with core expertise in road building and transportation infrastructure.
The company started off back in 1869. Ammann has a yearly turnover of about 900 million Swiss Francs, and employs a little bit less than 4 000 people, all over the world.
The headquarters of the company is in Langenthal, Switzerland. But Ammann also has plants and offices in countries like Brazil, China, India and Indonesia. And educating technicians worldwide, has its problems.
But nowadays, e-learning has become one of the solutions, to distance issues.
Alwin Jaarsma, Director worldwide of After Sales support machines at Ammann, explains why the Ammann Group decided to invest in e-learning. He says there was simply a need to create some kind of instructional tool, for technicians needing to learn basic use of equipment. And without the cost or time loss, involved with travel or leave from regular work.
– For us, e-learning is like a "go-to-meeting". An online training, for dealers and technicians to gain basic knowledge, of our machines, Alwin explains.
Ammann isa supplier of road construction machines. Some of the equipment, especially the small hand held machines, can actually be handled, after just limited training. And Ammanns management felt there should be a more cost-effective way for the dealers to do this, than all the time inviting them and technicians from all over the world, to its International Training Centre in the Czech Republic…
– We developed a programme together with Adobe, last year. We filled in the content, and we are starting up training with it, right now.
Ammanns problem was that its customer companies in Asia for example, would not willingly send their technicians to its international training centre for short training periods.
– For the people using our small equipment, like rammers and vibratory plates, knowledge about our machines, is necessary. But one weeks training abroad, for simple equipment like vibratory plates, it's just to much money for that product. The product is not that complicated.
Hence: e-learning. But the problems remained.
– People didn't register, or didn't do the training, because they didn't think it was necessary.
So, tough measures were put in place, to see that the e-learning was actually being accepted.
Ammann for example, in some cases,  stopped paying warranty claims, for dealers or subsidiary companies, that did not participated in  the e-learning education.
– Basically nowadays you can fly anywhere in the world back and forth for between 750 and 1 000 dollars. For the dealer, there is easily a savings of between 2 000 and 4 000 US dollars per person, using e-learning instead for simple instruction.
For smaller dealers and subsidiaries, these are welcome savings. Since for a small dealer for instance, having a couple of mechanics away for a whole week, can present big problems.
The e-learning process is quite simple:
– It's simple online training. The dealer or the technician gets a login, a password, and a time slot.
They then go through a presentation and learn about the product. They then havet o make a test, online.
If they pass the test , Ammann rewards the dealer or technician with a certificate
However, e-learning is not a universal solution, for all instructional problems.
And Ammanns International Training Centre in the Czech Republic, still fills an important function.
– We only do e-learning for a small product range.. We don't do it for all our products. But it's still a very important innovation which helps us bring to share our knowledge with our customers all over the world.