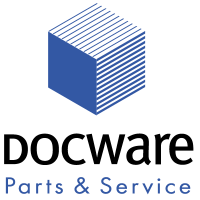 Founded in 1987, the Docware GmbH is a leading provider of software solutions for the sale of spare parts, as well as for the provision and distribution of information in aftersales, for repair and servicing, customer service and the sale of spare parts.
Docware occupies with the standard software PARTS-PUBLISHER a leading position on the market for electronic spare parts catalogues, information platforms for technical service and sales solutions for spare parts and equipment. Docware After Sales Solutions include:
After Sales catalogue solutions for spare parts, schematics, repair and maintenance (Print, CD/DVD, Tablets, Smartphones, Internet, 2D, 3D), service information systems, integrated e-commerce solution (B2B) for spare parts and equipment/ component sale, service portals (incl. warranty processing, among other things)
Based on the modular standard software PARTS-PUBLISHER, Docware realises solutions customised to the individual requirements of customers. Advice, process optimisation, software development, implementation and integration are just as much part of the Docware range of services as training and technical support including the hotline and maintenance. Standard software and customised software are maintained over the long term and adapted to new technologies.
Docware solutions are used by manufacturers, distributors, dealers and service partners of the manufacturing industry from all sectors. The customer base includes both medium-sized companies and global corporate groups, who manufacture, repair or operate machines, devices or systems and provide maintenance, repairs, servicing activities, supply spare parts and offer warranty processing throughout the entire life cycle of their products through in-house service technicians, a customer service organisation or a workshop or dealer network.
Visit us online at www.docware.com