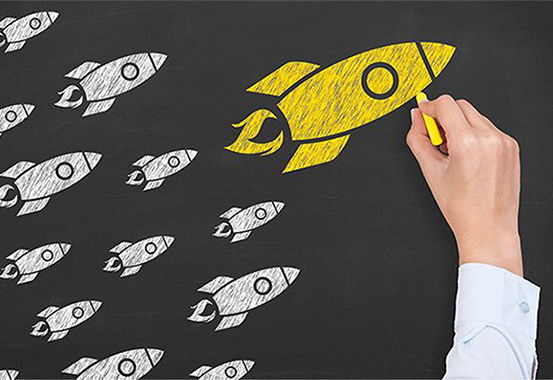 Who are the most influential people in the global field service sector that you need to pay attention to in 2017? Field Service News have made a list with the twenty most influential people in the business #FSN20, and here is 10 of them:
Mark Brewer, Global Industry Director – Service Management
Brewer is a new entry to the #FSN20 having recently moved to IFS from PTC.
The message from the IFS hierarchy was loud and clear when they held their last World Conference in Gothenburg towards the end of last year. Field Service was a key priority moving forward and their new owners EQT had every intention of pushing the Swedish company to keep doing what has made them a well respected brand within manufacturing and field service management circles – but do it bigger, better and to get to there faster.
Having taken the reigns of the service management division globally Brewer is set to figure prominently in the industry across the next twelve months.
Professor Tim Baines, Group Director of the Aston Centre for Servitization Research and Practice
Baines retains his place on this years list and is perhaps he one person that has appeared multiple times on the list whose entry becomes even more deserved each year.
Baines has been at the centre of the servitization movement for as long as anyone and although many of his peers such as Neely and Lightfoot should share equal status for being the Godfathers of Servitization, it is fair to say that Baines' work as a leading proponent of the servitization movement is as unparalleled as it is inexhaustible. The Aston Spring Servitization Conference which is the show-piece of the Aston Centre for Research and Practice continues to grow in terms of both audience and importance each year and it's location in Lucerne, Switzerland this year is a testament to it's growing status on the international industrial map. Whilst Baines' would humbly point to the great team he has working with him at Aston, his role in the global shift towards servitization simply cannot be overlooked.
Bill Pollock, President and Principal Consultant, Strategies for GrowthSM
Another that has been ever present on the #FSN20 since it's inception and someone who is likely to remain on the list until the day comes where he retires, which given Pollock's passion for the industry and seemingly eternal youth may won't be any time soon!
Pollock is not only still a key commentator and analyst within our sector whose papers and features are not only widely read but also hugely respected, but he has been a mentor for a number of key figures within the global field service industry, including a number of other #FSN20 members, and also Field Service News' own highly respected Editor-in-Chief, Kris Oldland.
However, Pollock's inclusion on the #FSN20 isn't just based on his past merits, his organisation Strategies for GrowthSM continues to provide some of the most detailed research and insightful analysis for the field service sector that is essential reading for any field service executives that wish to stay in touch with what is driving our industry forward.
Thomas Igou, Editorial Director, Copperberg
Igou has been integral to Copperberg's continued success and growth in the European field service conference circuit, In fact with five industry focussed events now running across the continent that should be of interest to senior field service and aftermarket executives, Copperberg are firmly established central pillar within the European field service community, and Igou sits proudly at the heart of that. In his role as Editorial Director, Igou is responsible for making sure the key topics in the industry are raised and the leading thinkers within our space are given a voice.
A key influencer within our industry.
Mark Holleran, COO, Xplore Technologies
Under Holleran's leadership Xplore Technologies acquired Motion Computing and became the 2nd largest manufacturer of rugged tablets in the world.
Holleran is a man who not only truly understands the different sectors his clients operate in but also who truly appreciates the importance of understanding his customers' work-flows and therefore their technological needs.
A perfect case in point being the inclusion of a HDMI in on their XSLATE D10 rugged tablet, which makes it a perfect device for Telco and Pay TV engineers needing to test signals – which is exactly why it is there.
We don't expect anything other than rugged tablets to be coming out of Xplore, but we do expect them to keep delivering best-in-class products in this form factor. As Holleran says "that's what we do and we are the worlds best at it.
Dr John Erkoyuncu, Through-life Engineering Services Institute, Cranfield University
Erkoyuncu takes over from Professor Howard Lightfoot as a representative of Cranfield University in the #FSN20 this year, however it isn't just a straight like for like swap. Whilst the two worked together at the Through Life Services Institute, Erkoyuncu's place on this year list is based primarily around the work he is doing in both industrial maintenance simulation and also augmented reality, and as such we believe he will be a key commentator and influencer on our sector in the years to come.
Jonathan Massoud, Divisional Director & Market Analyst Field Service, WBR
Massoud's role as Divisional Director at WBR puts him in control of a number of the industry's key events including Field Service USA which is the jewel in the crown as the key point in the USA field service calender.
In addition to Field Service USA, WBR also run a number of important industry focussed events including Field Service Medical and Field Service Europe and in his role as Divisional Director Massoud is directly involved with each of the events and responsible for delivering industry leading content to keep field service professionals up to date with the key trends with in the industry. Massoud is also responsible for overseeing WBR's research and a respected analyst within the sector
Sumair Dutta, Customer Satisfaction Officer, The Service Council
Chief Customer Officer for The Service Council™ Dutta is responsible for new member acquisition, member engagement, community expansion, as well as the development and expansion of TSC's Smarter Services oriented research agenda and portfolio.
He is also heavily involved in The Service Council's ability to provide service executives the ability to benchmark their operations and also provide guided insight to improve service organisation performance through dedicated research programs. Dutta also plays a key role in building out TSC's community platform focused on becoming the single source of information and networking for service executives globally and is a prolific author on the matter of field service.
Nick Frank, Founder and Managing Partner Si2 Partners
Having worked as an international consultant for over 6 years, Nick founded Si2 Partners last year bringing a new approach to consultancy by offering services on demand.
Nick's focus is on service strategy development, servitization business models, ecosystems, innovation management, service operations and service business development. He works with companies in a diverse range of industries including engineering, high volume manufacturing, equipment manufacturers and technology. A regular columnist in the trade press and a excellent speaker often to be found at industry conferences, Nick also plays a pivotal role in organising the conference sessions for the UK not-for-profit group The Service Community.
Michael Blumberg, President of Blumberg Advisory Group, Inc
Michael Blumberg is the President of Blumberg Advisory Group and is a recognised expert in Field Service and Reverse Logistics in High-Technology industry.
Michael's thought leadership, service system planning and strategy formulation are cited as having helped many organisations increase profits and he is a prolific author publishing a number of well received projects including white papers and educational video projects.
This article has been reproduced from a media source. It does not necessarily represent the position of Copperberg AB.
Field Service News
http://fieldservicenews.com/fsn20-20-influential-people-field-service-2017-edition/
But there is of course many more people that have or will have a big influence on the Field Service industry this year. Meet this people at Copperberg Field Service Form this 31st May and 1st June.