Aftermarket Business Platform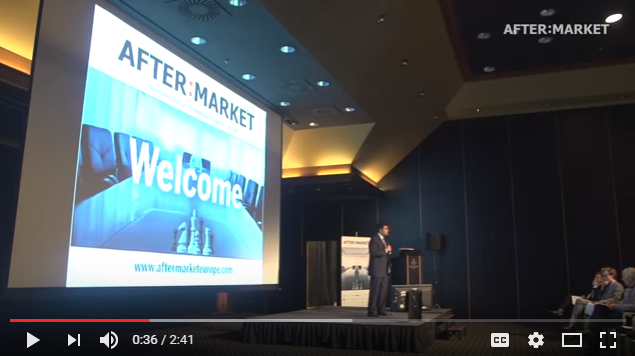 We all know about the fast fish eating the slow ones. We all know about technology advancing at an exponential rate. We all know about wanting to increase uptime. We all know about express delivery, about click-and-buy, about real-time data. But we all know the hurdles on the race track as well: the slow adoption of the IT infrastructure to new digital tools, the lengthy change initiatives to convince the organization on a new roadmap, the challenge to get customers to understand the new value proposition.

How fast are you going?
Join us this October for the 10 year anniversary of the Aftermarket Business Platform, where we'll inspire you on
how to become a fast fish in the blue ocean that is servitization. Some of the key topics we'll address:
• IoT case studies and business models
• Big Data analysis: what to learn from it and how to transfer it towards an action plan
• Subscription business models
• Change Management in the digital era
• AI in practice: real working examples
• eCommerce case study in the aftermarket
• Technology in aftersales (AR/VR, blockchain etc…)
• Remote Diagnostics for real time predictive maintenance
The event will bring together 200+ service leaders within the industrial sector and from all corners of Europe to
share, benchmark and network on how to move up the value chain of service transformation. Over the course
of three days, you'll hear exciting and inspirational case studies from your peers and industry experts as well as
valuable networking time to dissect your challenges and grow your network.
Oh, and if you really like speed, we'll even have Aftermarket Go-Kart Race.
Find out more, download the agenda or book your ticket here: https://www.aftermarketeurope.com